Hey Ya'll!!! Happy Friday/Weekend!
Since I have not had the chance to introduce you guys to the fur babies in my life, I thought I would take this time to do all the while linking up with some awesome blogs/ladies!
-ONE-
This is the time where my hubby starts rolling his eyes because my obsession love for my little nugget, Scooter! I remember picking up this little 8 month old fur ball from a North Dallas shelter and he was so afraid of everybody. Without a hesitation the woman in me was like "I can fix him!" Hahaha! And I did just that...today I have a spastic, loving, vocal, sweet, but mischievous dog! :)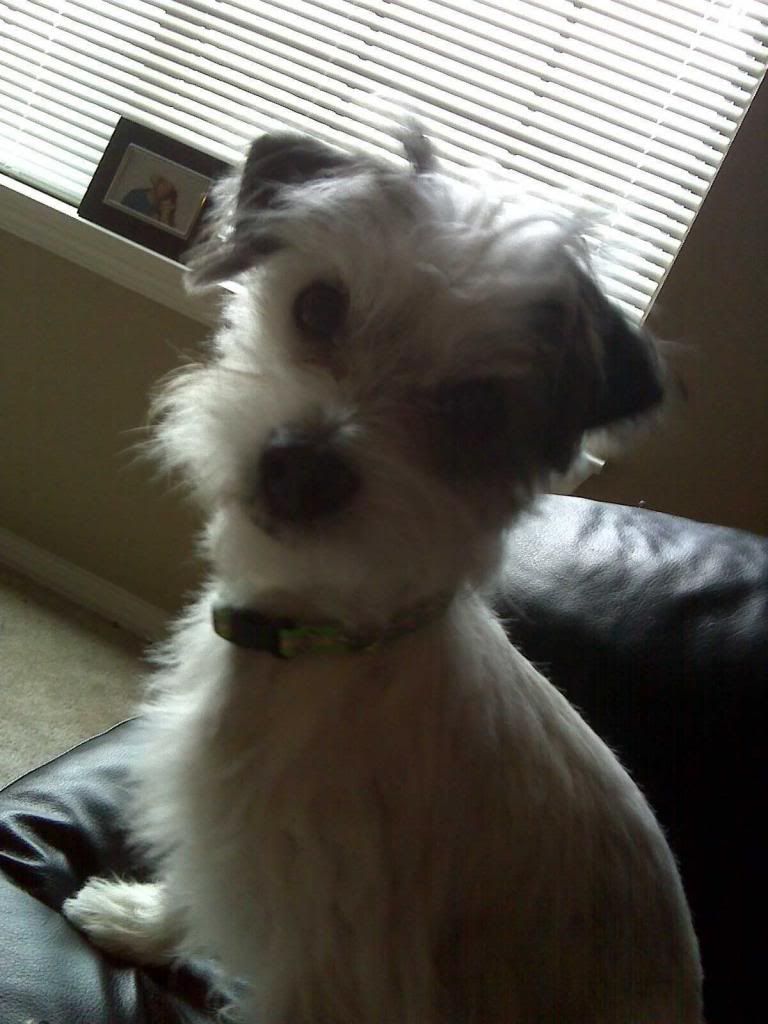 -TWO-
But the best part about Scooter is that when JL is on his way to the house. I can tell Scooter and he will stand at the front door until he sees the hubby's truck pull in the driveway, then it's whining up until JL opens the door. But I as soon as that door opens, he goes completely bat shit crazy! I will have to video and post soon because it is seriously hilarious!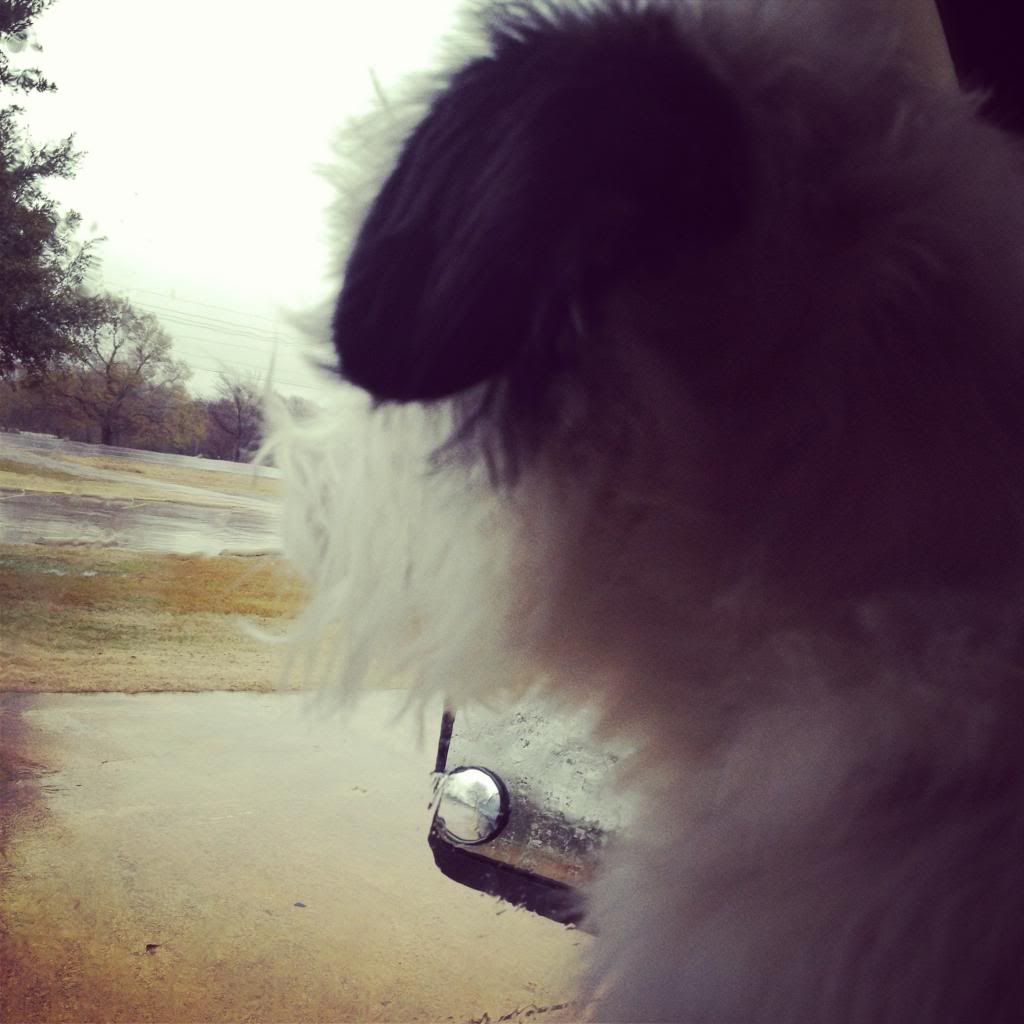 Waiting for JL to get out of school, the sea of kids was bit of a mind overload for him!
-THREE-
I really wish we could know what he dreams about too, because he barks, whines, runs and shakes all in his sleep! So we sometimes give a story to his dreams...There usually pretty interesting, :)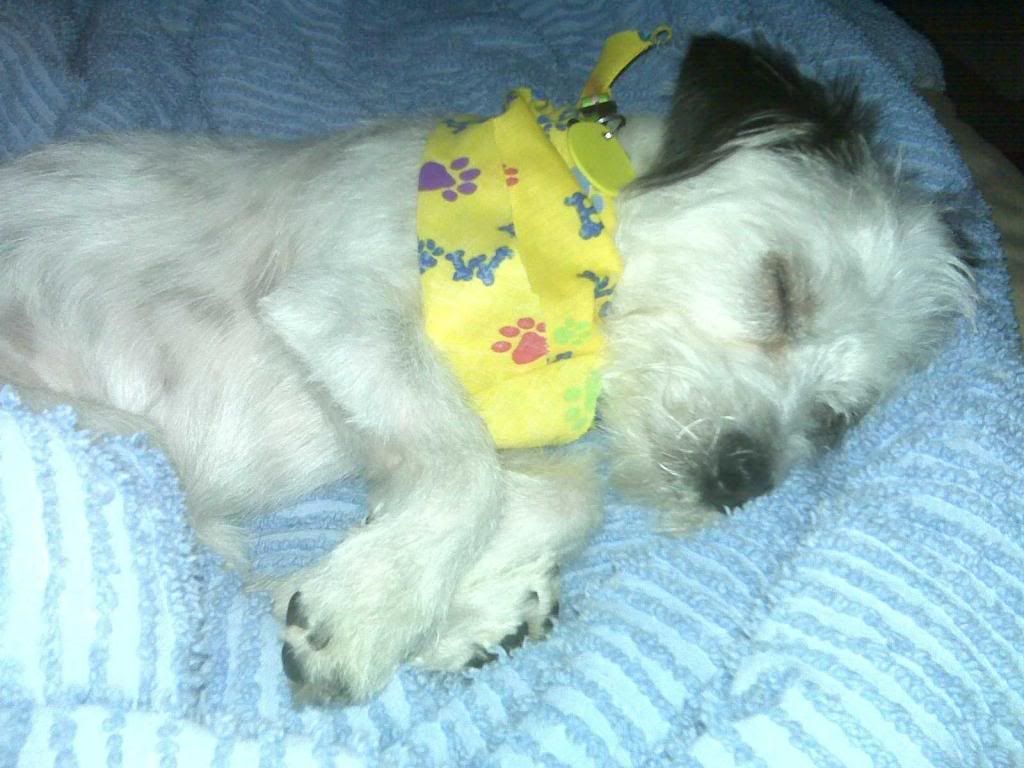 -FOUR-
We found this love bug wondering around my SIL's pasture, she was about 25lbs underweight and had several open cuts. After seeing "42" JL decided on Jackie for her name, so now she's our lazy guard dog who likes to try to dig to China.
This is her "maybe if I don't move she won't see I dug this big ass hole in the yard" face!
-FIVE-
This is Iggy aka Marly, she went to her forever home this past week and I could not be happier! Our neighbors found her at around 4 weeks so this home is definitely a happy ending! :) A HUGE thank you to
Amber @ Unbreak-A-Bull
for all the help with the adoption!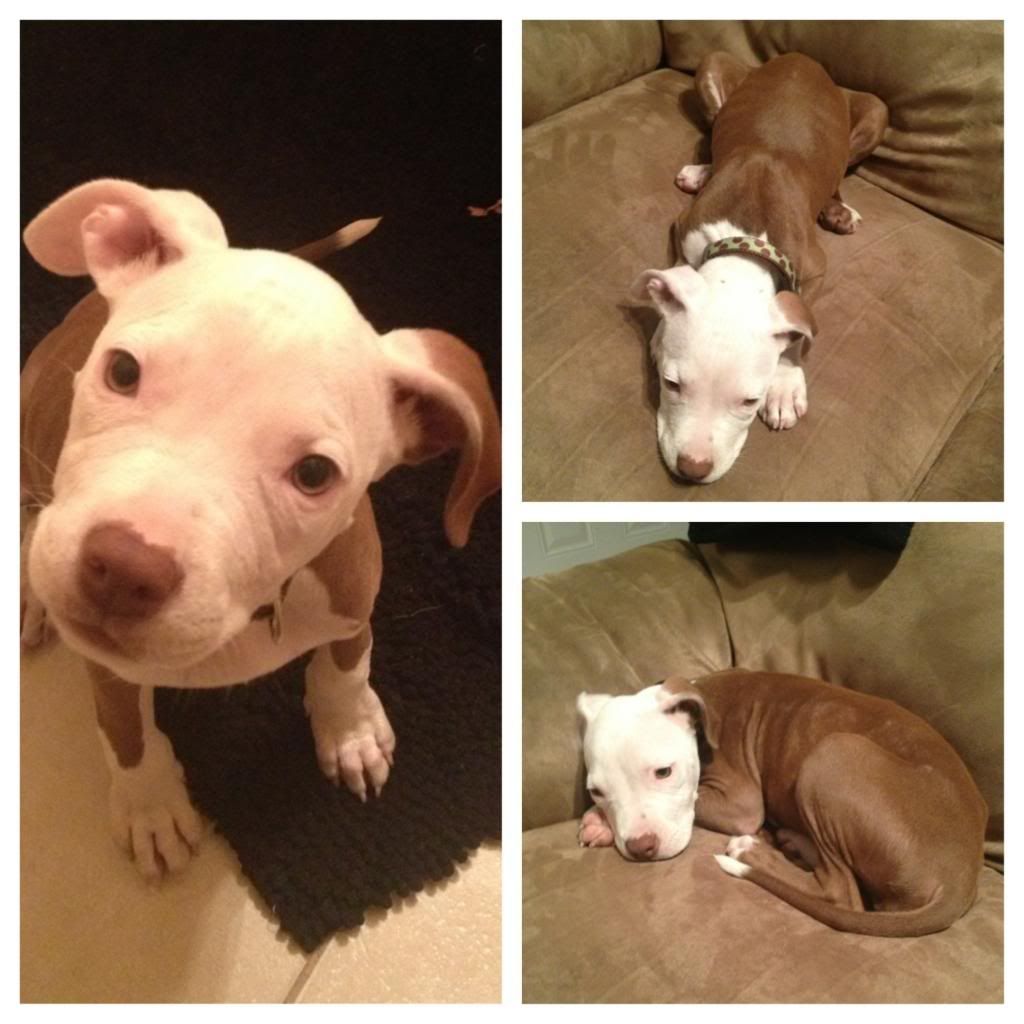 Hope everyone has an awesome weekend!
Follow me on Pinterest and Instagram @ kmfuentes12!!!