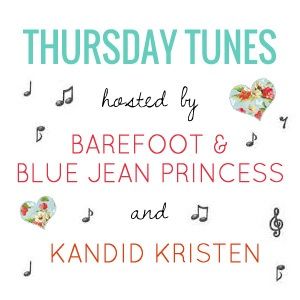 The rules are simple
-Any genre of music.
-Old or New.
-Slow or Fast.
-As many tunes as you want in your post.
-Then come link-up on Megan or I's blog for everyone to check out your post.
-We are not requiring anyone to follow us to be apart of our link-up but we do ask that you include our button in your post.
Hey! Hey!
This week I decided I was going to take this shiznit back to 2004, the year I graduated high school. The good 'ol glory days. I was 18, had a silver camaro and I didn't ever hesitate to jam my favorite songs through that purple lighted CD player back in the day.
Today I've traded the camaro for a mid-size SUV, glares from minivan moms and sweatpants.
Whomp. Whomp.
Anywho, there were so many kickass jams from 2004 that I had a hard time picking so I may have to continue this theme for a few months weeks, to make sure I go over them ALL.
*Control your excitement*
Chingy ft. Ludacris and Snoop Dogg (Now known as Snoop Lion)-Holidae In
I had this on a burned CD, yes I said CD not tape. I'm not that vintage.
Chingy's flip phone in the video sure does take me back to my days of owning that cool Nokia but wanting the new Motorola Rzr.
Maroon 5-This Love
Can Adam Levine do wrong? I mean really?!
He could sing about unicorns and shoe laces and I would still tell him with a smile on my face "That song was totally AH-MAZING!"
Kelis-Milkshake
I still frequently sing this song.
Mainly because Taylor Swift and Rihanna can't come out with anything that compares to this JAM! :)
Baby Bash ft Frankie J-Suga Suga
I remember riding around with my girlfriends with this song on repeat. Growing up in a small country town that's what we did, among other things that I would not like to share. :) But I really think because of this song is why the word "Fly" became so annoying popular back in the day.
Beyonce-Naughty Girl
Do I even have to address any song from Beyonce.
It's BEYONCE. Enough said.