Hey Ladybugs!
I woke this morning not even realizing it was Thursday because I have been passed out in bed for 3 days straight...how sad is that?! I promised myself though that I was still going to co-host our new weekly Thursday Tunes, even if I look and feel like I got hit by a bus. So today in honor of my sweet Hubby's birthday I'm gonna share some of the songs that I know he loves.
The rules are simple...
Any genre.
Old or New.
Slow or Fast.
1-5 songs in a your post.
Then link-up on Megan or I's blog.
We are not requiring anyone to follow us to be apart of our link-up but we do ask that you include our button in your post.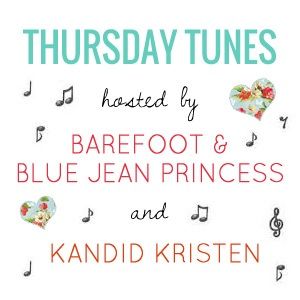 Eminem-Berzerk
I think no matter what Eminem puts out my Hubby will probably be listening to it and loving it!
Iggy Azealea & T.I.- Murda Bizness
The Great Divide-Yesterday Road
Dj Khaled Ft. T.I, Akon, Rick Ross, Fat Joe, Birdman & Lil Wayne-We Takin' Over
Can there be anymore people on this song?!