HELLUUUUR! Good Mornting!
**Madea voice
For this week's Thursday Tunes linkup I'm gonna go over the last 5 songs I have bought off iTunes. Just promise not to think I'm off my rocker for the variety of music I purchased this week, it's pretty random.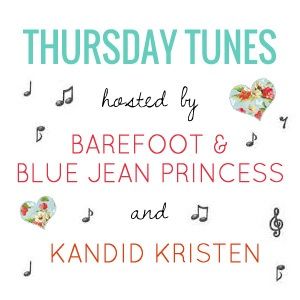 The rules are simple...
Any genre.
Old or New.
Slow or Fast.
1-5 songs in a your post.
Then link-up back up on Megan or I's blog.
We are not requiring anyone to follow us to be apart of our link-up but we do ask that you include our button in your post.
Jay-Z-Big Pimpin'
Your welcome. No need to thank me for the awesomeness that is this song. Carry on...
Emeli Sande-Next to Me
You can catch me singing this sweet ass tune in traffic as well, because I just freakin' love it! It makes me feel all warm and happy down in my soul, kinda like a Snuggie and vodka/cranberry would.
Eli Young Band-Drunk Last Night
I just had to read the title of the song and I knew I would love it. I'm that simple, folks.
What I do not love is...there is a payphone in this video, first off...I could not tell you the last time I saw a phone booth. Secondly, it shows Mike Eli with a cellphone? Really?!

OneRepublic-Counting Stars
This video is strange. I don't get it.
But am I the only one who finds Ryan Tedder hawt in this video?
Turnpike Troubadours-Diamonds & Gasoline
If you don't like country or bluegrass this song will not be your cup of tea. But I really enjoy it because it's just a sweet song anddd it's acoustic.