This past winter my dear sister became engaged to the love of her life and yours truly was of course nominated to be the Maid of Honor.

Whaaa

Whaa

!

Bachelorette

Party. Here. We. Come. But before I get to bust out a move on the bar, just like she did at my

bachelorette

party, we have to come together for the more significant details of the wedding. So this morning I received a text asking when would be a good time for us to go bridesmaid dress shopping. **This totally reminds me that I need to get my ass on the treadmill before this wedding in April.** But we discussed going a few weeks from now and when she should send out her save-the-dates. Like most brides, to my sister the dress is probably the most important aspect of the whole wedding. She has put a lot of energy into finding her perfect dress, finally after a few months she found "the one". I'm very happy for her and if she loves it...I love it.
But for me when I was planning my wedding the dress wasn't as important to me as it was finding the BEST photographer. I said from the beginning of my planning that I would prefer to spend more money on my photographer than another element of the wedding. Weird? Maybe. But the idea behind that was...when the Hubs and I are 100 years old and we are bat shit crazy, our photos will still be around even if our minds are not. To this day I have gone through my engagement, bridal and wedding photos at least 3 times in the last year and half and I'm never disappointed that we spent extra for our fabulous photographer,
Krystle Akin
.
So, what was/is the most important wedding planning details to you?
Flowers? Photographer? Food? Dress?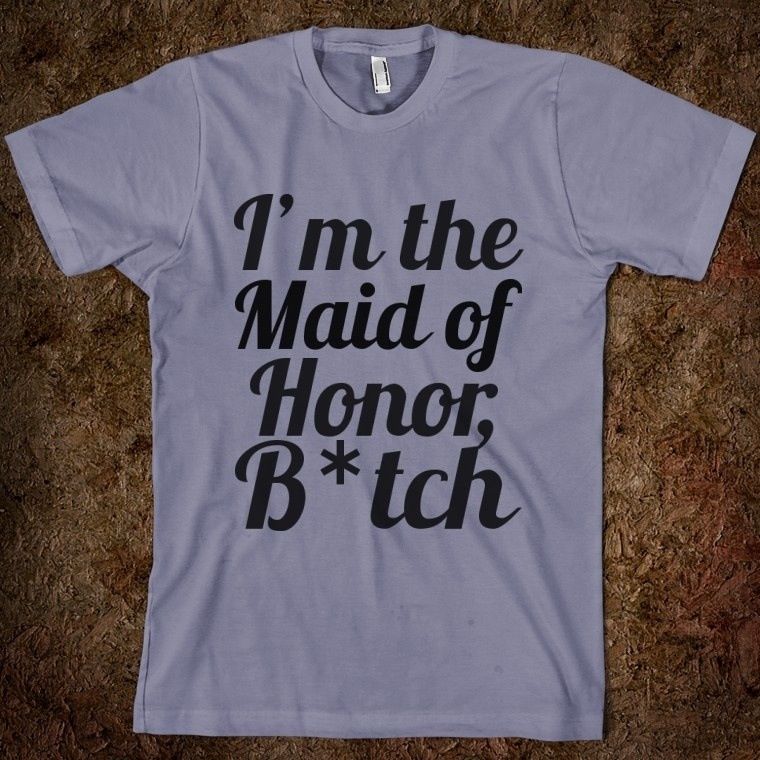 I'm gonna need to order this before the Bachelorette Party weekend!