Let's be real honest for a second, we all have those few songs on our iPod that we are a tad bit embarrassed to admit that we enjoyed at one time or another.
So this week for
Megan
and I's Thursday Tunes linkup party I'm gonna reveal the songs that I wish I would have thought twice about.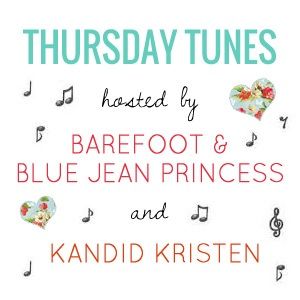 The rules are simple...
Any genre.
Old or New.
Slow or Fast.
1-5 songs in a your post.
Then come back and link-up with Megan or I.
We are not requiring anyone to follow us to be apart of our link-up but we do ask that you include our button in your post.
Pussycat Dolls-Whatcha Think About That
What is more distrubing is this isn't the only Pussycat Dolls' song on my iPod. Dear Lord.
Lindsay Lohan-Over
This is the one I'm probably most embarrassed of, I have no clue what on God's green earth made me decide to contribute $1.29 to Lindsay's addictions.
Eddie Money-Take Me Home Tonight
I'm kinda ashamed of this song but what makes it even worse is I can sing it word for word. Ekkk!
Miley Cyrus-Can't Be Tamed
Who in the hell would have ever thought the girl/bird singing from a giant bird's nest in a music video would hump herself with a foam finger a few years later?!?
But then again I'm the one that downloaded her music so who am I to judge.
Hope errrbody has a GREAT Thursday!