I confess...that Facebook pisses me the hell off. If it is not your 4th cousin, twice removed posting only "Goodnight."....then it's your 2nd grade teacher posting 2,000,001 pictures of her old fat cat. Pleaseeee...Shut your face.
I confess...my hairline is receding. After closely studying pictures of myself from high school my hairline is not in the same place as it was 10 years ago. So does mean I'm gonna be bald by 60!?!
I confess...my last pair of Nikes' were purchased in kids' sizes. They were $45 cheaper than the women's and a size 7 in kids...is a size 8 in women's. BAM! I'm $45 richer...
I confess...I will practice rapping abilities by listening to a song 93 times until I memorize it.


I confess...last week I did some research and got pricing on having laser hair removal on my cookie.
I confess...that seeing Jerry Jones on the ACM's made me nauseated.
I confess...that I feel cool because several of Lane's 6th grade friends and girlfriends want to follow me on
Instagram
.
I confess...I cut my own hair a few weeks ago...now I'm embarrassed to go to my hair dresser because she will notice I had a true toddler moment and cut random pieces of my hair with paper scissors.
I confess...that I do not put all my makeup on unless I know I'm gonna see someone I really dislike or any of my Michael's exes.
I confess...that I enjoy the smell of fresh paint...which is why I get nervous when they card me for my paint at Home Depot...I feel like they "know" my secret.
Now it is your turn, go link-up with funny lady
Kathy
for Humpday Confessions!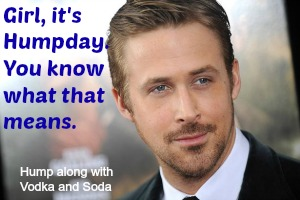 Also, my girl Lindsay @ Broke and Bougie is co-hosting with Liz @ Fitness Blondie for a Blog Hop.
I really want to have a giveaway soon...but I haven't decided on anything particular so if anyone has any advice, or would like to join me please shoot me a email.
Email