This week I decided to find a few songs that I feel best represent me and my personality.
Bitch by Meredith Brooks did not make the list.
If you ask a couple of people it probably needed too...
Fergie - Glamorous
Now, I know this is the first song you ALLL think of when you think about me.

Hahaha!
"I'm no queen, I'm no machine, I still go to Taco Bell drive thru."
BEST. LYRICS. EVERRR.
Jason Aldean - She's Country
Well. I'm country, half the time. It just depends on what day it is, some days I like being a complete utter, beer drinking redneck and other days I prefer martinis and sushi in Dallas Uptown.
Weird.
I know.
Eli Young Band - Small Town Kid
Love. Love, this song!
We played this song a lot while growing up in my population 2600 hometown.
Randy Rogers Band-Fuzzy
This song is a good description for the MANY of nights I've had in my 28 years of age.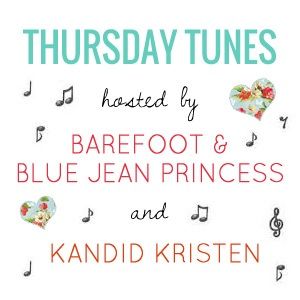 The rules are simple
-Any genre of music.
-Old or New.
-Slow or Fast.
-As many tunes as you want in your post.
-Then come link-up on Megan or I's blog for everyone to check out your post.
-We are not requiring anyone to follow us to be apart of our link-up but we do ask that you include our button in your post.